Spiritually-Enriched Communities
Spiritually Enriched Senior Living
At CSJ Initiatives, we assist in the management and development of independent living, assisted living, and skilled nursing communities for spiritually enriched senior living. By creating close, trusted relationships with congregations, communities and people we work with, we aim to transform a world of exclusion and inequality to a world in which all are welcome, whether you live in the community or work in the community, and the gift of our difference can be celebrated.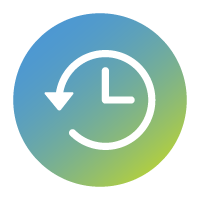 Then
With a passion to continue the founding mission, seven U.S. congregations of Sisters of St. Joseph came together in 2007 to form one united Congregation of St. Joseph. In May of 2014, CSJ Initiatives, Inc. was officially created as a senior living management company. By November of 2015, CSJ Initiatives was added to the USCCB Official Catholic Directory as a 501(c)(3) nonprofit corporation.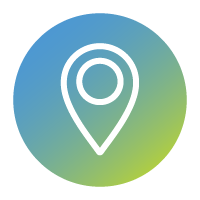 Now
CSJ Initiatives owns or manages 12 communities located in seven states. By providing expertise and compassion in caring for older adults, our culture is an extension of the Congregation of St. Joseph Sisters' mission and charism. Respecting your history and charism, we work with you as a true partner to find the best solution for your needs. As a not-for-profit, our bottom line isn't to create returns for shareholders. Our focus is to create caring communities where each person feels at home — whether that's in the congregation of the Sisters of St. Joseph or your own community.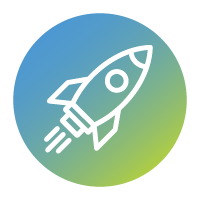 Future
In a manner that honors the culture of those we serve, CSJ Initiatives enables you as other congregations or communities to preserve and extend your own ministries with a variety of strategic planning and management services customized to your organization's specific goals.
Aligning Your Mission with Your Culture
While other organizations require communities to fit into their approach, we focus on building collaborative relationships with individuals and organizations to improve resident lifestyles, enhance community experiences, and leverage efficiencies.
Our Communities
CSJ Initiatives has grown to own or manage 12 communities in seven states. In addition to ownership and management services, CSJ Initiatives provides consultative services to help guide the future of these communities. With a distinct focus on supporting each congregation's ministry, our management services take a deeply personalized approach. We address the individual needs of each community and congregation we assist, creating an efficient management structure to meet specific goals.
Our Mission
CSJ Initiatives reflects the Congregation of St. Joseph's commitment to respond to the emerging needs of religious congregations, our neighbors, and the world by providing vibrant, transformative senior care and living services.
Through the unique lens and culture of religious life, CSJ Initiatives offers expertise in life-enriching housing opportunities, compassionate health and wellness care, and responsible care for congregational properties.